YELLOWSTONE'S WINNER WONDERS : A SNOW SEASON SAFARI
9 DAYS / 8 NIGHTS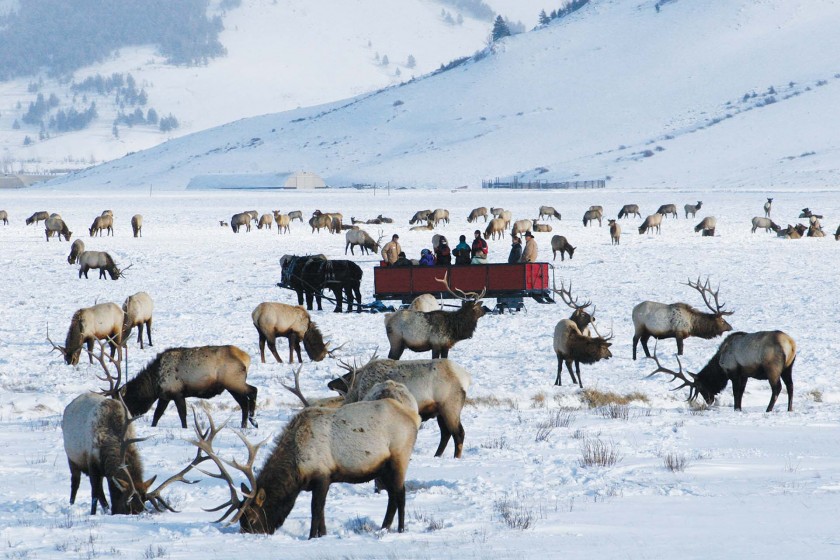 Jackson - National Elk Refuge Sleigh Ride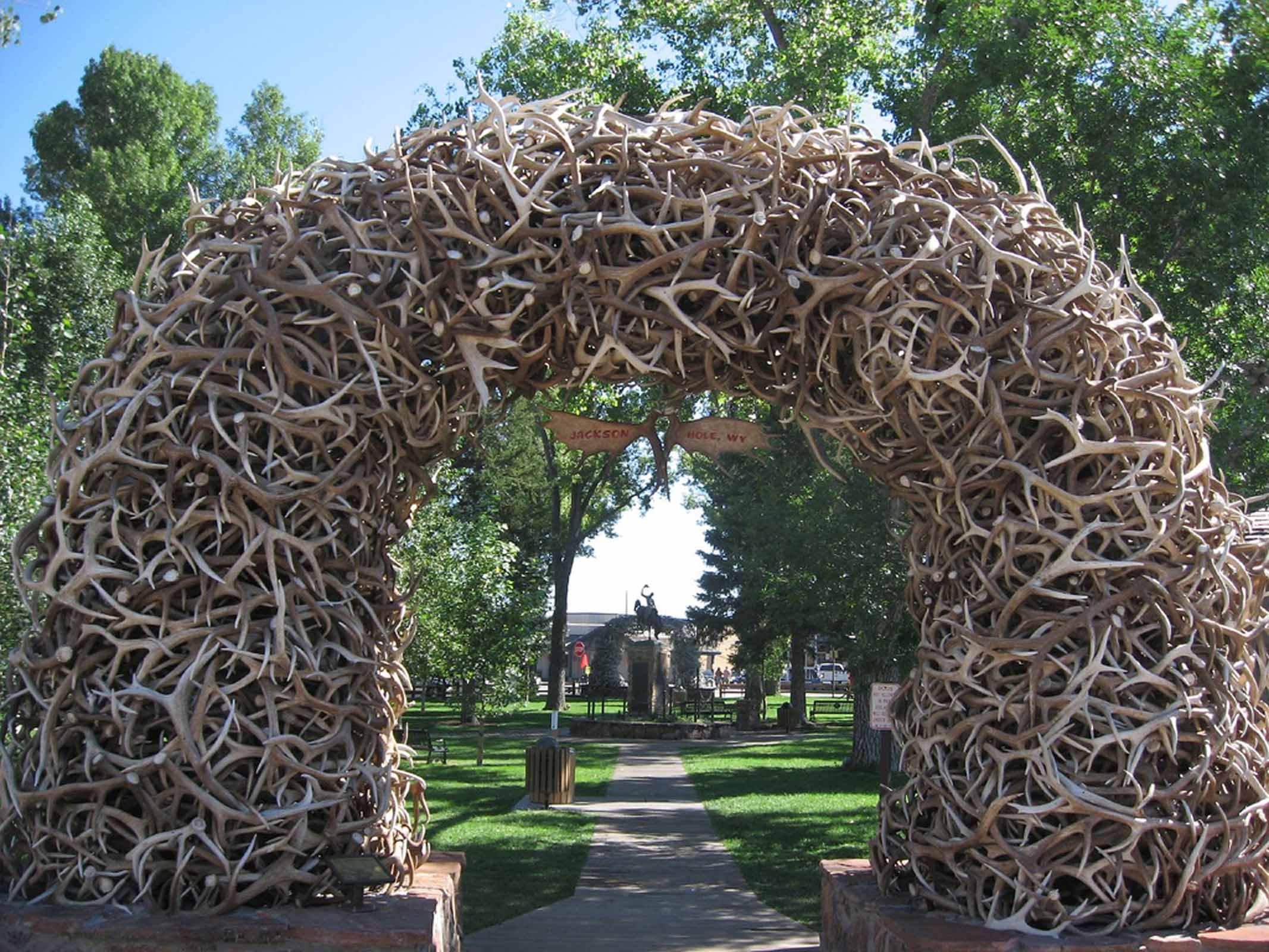 Jackson - Elk Antler Gateway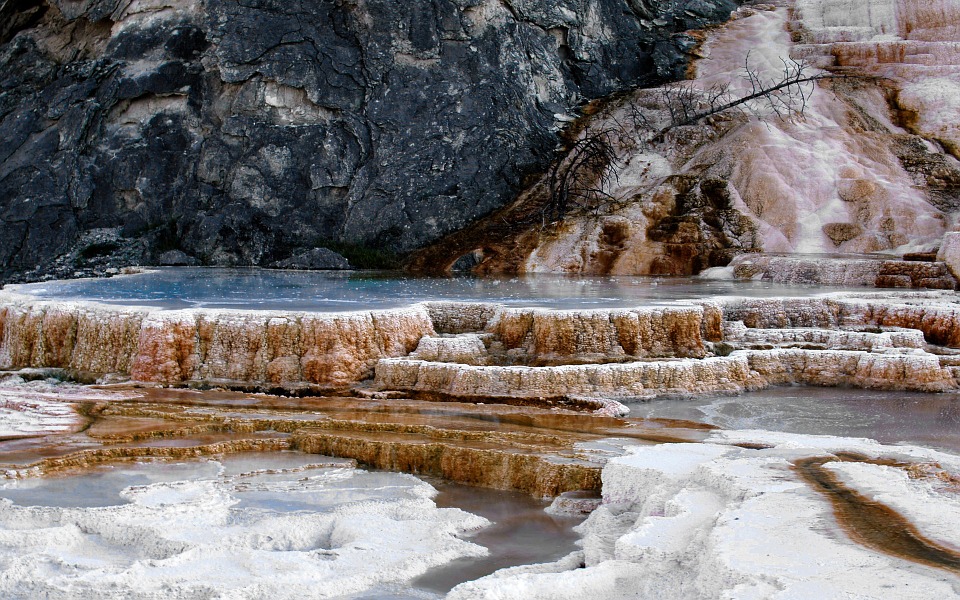 Yellowstone - Mammoth Hot Springs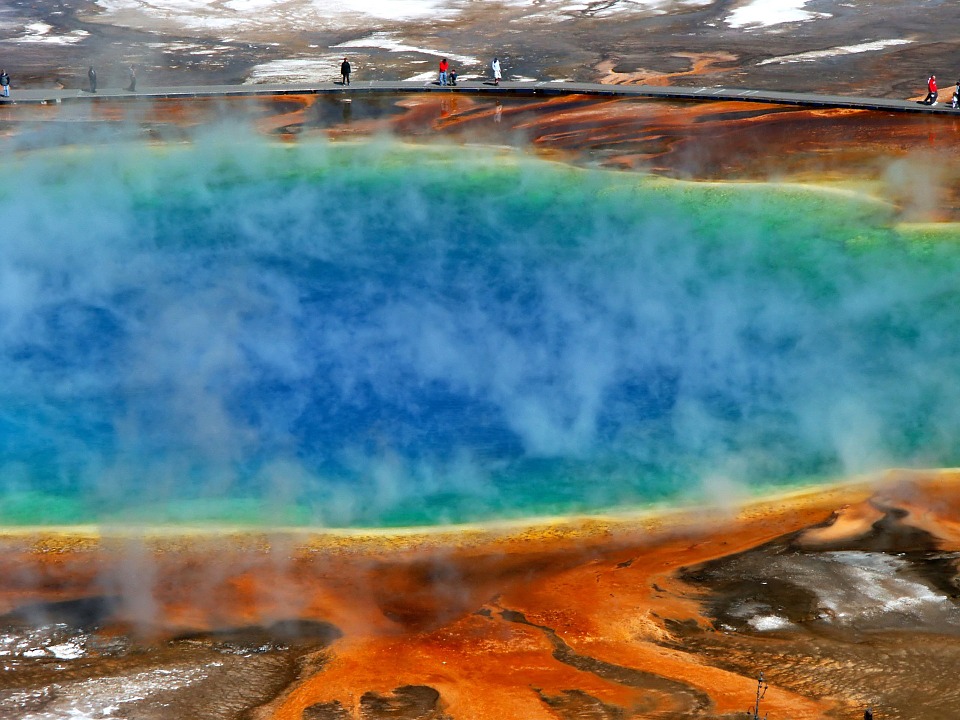 Yellowstone - Morning Glory Pool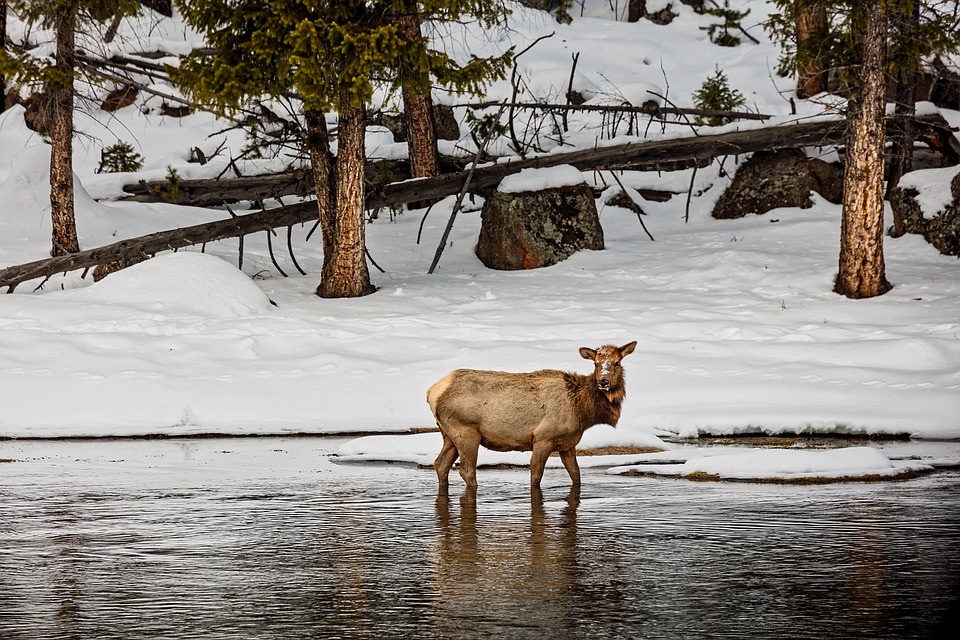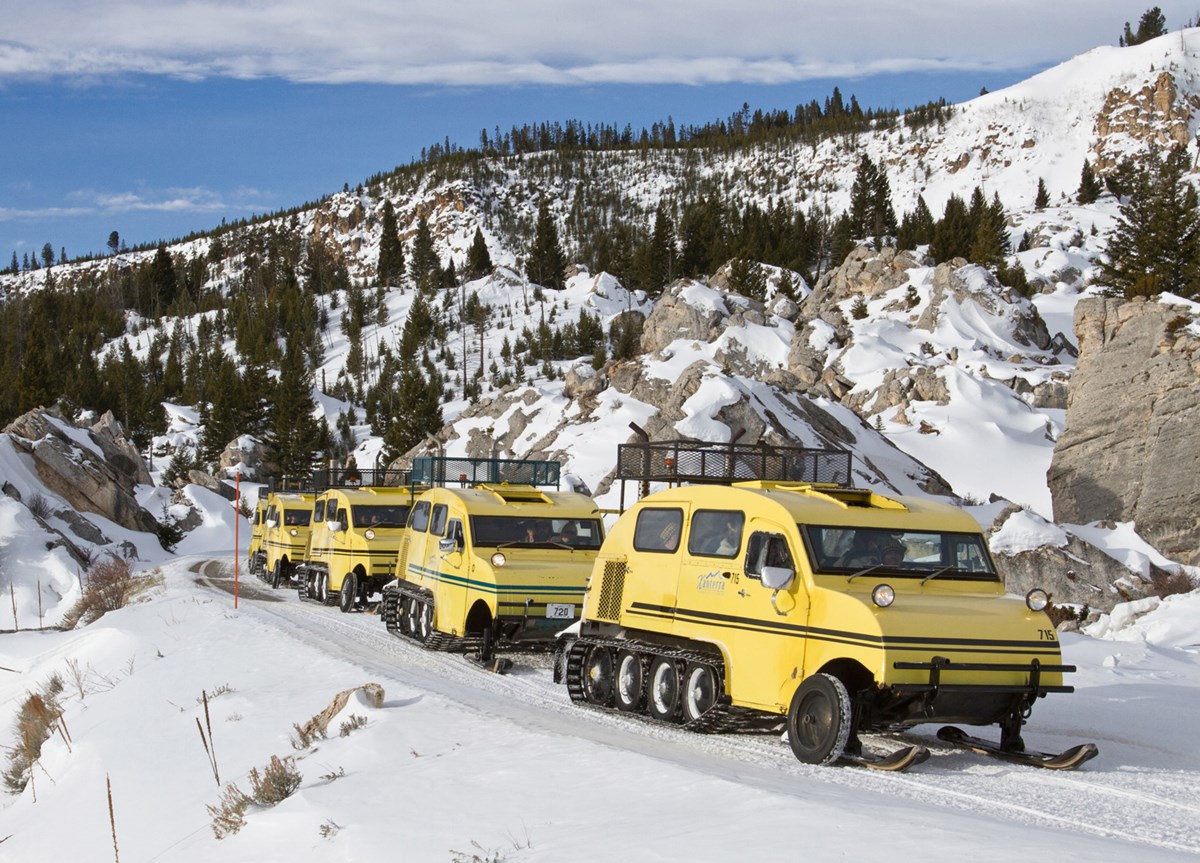 Yellowstone - Snowcoach Tour
DAY 1
Salt Lake City
Check-in to hotel. This evening, mingle with other group members at a meet and greet reception hosted by our guide and destination specialist. We'll be given an introduction to our 9-day exploration of the Mountain West. From downtown Salt Lake City to the breathtaking beauty of Yellowstone National Park in the winter, we'll experience the best of the region and one of the country's most famous national parks.
---
DAY 2
Salt Lake City – Lava Hot Springs—Jackson Hole(280mi/450km)
Spend the morning exploring Salt Lake City on your own, seeing sites such as Temple Square, headquarters of the Mormon Church, Red Butte Garden and Arboretum and the Pony Express Historic Trail. We will then depart for Jackson Hole, stopping in Lava Hot Springs along the way for lunch and to see the bubbling springs. Upon arrival in Jackson, we'll take an orientation tour of  the town, home to three major ski resorts, the National Elk Refuge and the National Museum of Wildlife Art. Explore this famous Old Western town on your own this evening.
---
DAY 3
Jackson Hole
This morning, we'll take a horse-drawn sleigh ride onto the National Elk Refuge, where you will have the opportunity to see thousands of elk that have made the refuge their home for the winter season. In 1912, diminishing elk herds across the western U.S. prompted the establishment of the National Elk Refuge in the home of one of the few remaining large elk herds – Jackson Hole. Today, the Refuge's 24,700 acres of lowland-meadows, marshes and sagebrush and rock-covered foothills supports approximately 5,000-8,000 wintering elk each year. You may also encounter other wildlife such as eagles, coyotes, foxes, badgers, bison, deer, wolves as well as trumpeter swans, ducks, geese and a variety of other birds. The afternoon is at leisure to soak up the atmosphere of the town.
---
DAY 4
Jackson Hole — Bozeman—Gardiner (310mi/498 km)
Today's journey takes us into the state of Montana by of way Idaho. We'll  drive through the Caribou-Targhee National Forest which occupies over three million acres across Idaho, Montana, Utah and Wyoming. We'll continue north, stopping in Bozeman, Our journey ends in the town of Gardiner, located in the heart of Yellowstone's Northern Range. At the junction of the Gardner and Yellowstone rivers, Gardiner serves as one of the only vehicle entrances into Yellowstone that is open during the winter.
---
DAY 5
Gardiner – West Yellowstone (54mi/86km)
Spend the day in the Lamar Valley, located in the northeastern corner of Yellowstone, often called America's Serengeti due to its large and easy-to-see populations of large animals. Here you will discover the diverse and abundant wildlife of Yellowstone's Northern Range. Learn how to search for wildlife, in particular the wolves that were controversially reintroduced into the park in 1995, and interpret their behavior. You'll also explore the fascinating role each species plays in the Yellowstone ecosystem. You'll be accompanied by an Institute naturalist guide who knows where and when to look for wolves. At the end of the day, you will rejoin your tour driver for the journey to West Yellowstone where you will spend the next three nights.
---
DAY 6
Yellowstone
Yellowstone in winter is a true wonderland—a place of natural beauty and inspiration, with steaming thermal features and incredible snowy landscapes. With an average elevation of 8,000 feet there is just too much snow for a regular coach, so snowcoaches are specifically designed vehicles built specially to transport guests into Yellowstone National Park during the winter season. Climb on board your snowcoach where we focus on Yellowstone's upper loop. The day's touring includes Gibbon Falls, Beryl Springs, Norris Geyser Basin and the highlight – the Lower Falls in the Grand Canyon of the Yellowstone. There will also be stops for wildlife along the Madison River. Boxed lunches are included today during our touring of the park.
---
DAY 7
Yellowstone
We'll spend another day in Yellowstone National Park on board you snowcoach. Today's sightseeing focuses on Yellowstone's Lower Loop where sights include Madison Junction, Fountain Paint Pot, Fountain Flat Road, Biscuit Basin and the highlight – Old Faithful Geyser. The famous geyser currently erupts around 20 times a day with an average height of 130-140 feet. Once again, there will be stops made for any wildlife spotting opportunities and a chance to eat our boxed lunch.
---
DAY 8
Yellowstone—Idaho Falls- Salt Lake City (320mi/515km)
This morning, depart by coach for Salt Lake City. We'll stop in Idaho Falls for lunch before  arriving back in Salt Lake City. There will be time at leisure before an included farewell dinner.
---
DAY 9
This morning, transfer to Salt Lake City International Airport for your flight home.
INCLUSIONS
• 8 night accommodation
• Welcome Reception
• 1 Dinner
• 2 Boxed Lunches
• Transportation via air-conditioned small Coach, Sprinter or Van*
• Professional Driver/Guide
• Sightseeing to include: Salt Lake City, Jackson Hole, Caribou-Targhee National Forest, National Elk Refuge, Mammoth Springs, Yellowstone's Lamar Valley, Yellowstone National Park (Upper and Lower Loops)
• Experiences to include: Horse-drawn sleigh ride through the National Elk Refuge, Winter Wolf and Wildlife Safari, Snowcoach Tours of Yellowstone
 * Alternate vehicles used inside parks
HOTELS*
Salt Lake City              Hampton Inn Salt Lake City
Jackson Hole              Parkway Inn
Gardiner                      Best Western Mammoth Hot Springs
West Yellowstone       Gray Wolf Inn
Salt Lake City             Hampton Inn Salt Lake City
*Similar hotels may be substituted on certain dates